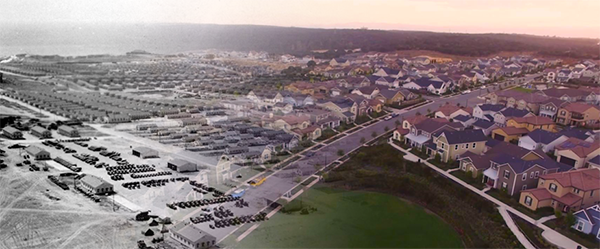 FORA's legislative terminus is June 30, 2020. An ad-hoc committee, the Transition Task Force (TTF) was created in April 2016 and made a recommendation to the Board to pursue a legislative extension and a transition plan. The TTF will make a recommendation to the FORA Board on a "transition plan."  Its task consists of working with staff to create a transition plan to include methodology for allocating assets/liabilities; a methodology for infrastructure improvement timing; an entity structure to implement obligations and financing options. Available below are FORA Board meeting packets, reports and presentations pertaining to the Transition Planning process, along with all TTF meeting materials and presentations. For assistance and/or further information please contact the FORA office: 831-883-3672 or info@fora.org.
Transition Plan Materials
Frequently Asked Questions
This is a running list of generic draft responses to questions FORA staff received regarding the FORA transition planning process. They are not meant to be exhaustive but are intended to provide background for the Board as they work through these issues in the coming weeks. This list will be updated and new information added as new questions (normal font) are presented and answered (bold font). Access the FAQs from the button below.
Download FAQs