2019 Memorial Day Ceremony
MON, MAY 27 | 8:00 AM - 12:00 PM
California Central Coast Veterans Cemetery @ the flag circle
2900 Parker Flats Cut Off Rd., Seaside
Please join the annual tradition of raising of the hallowed flag of the Epic Ride for Dignity and Remembrance -- which flew over the Tomb of the Unknown Soldier at Arlington National Cemetery -- over the final resting place of our beloved veterans here on the Central Coast.

2019 Military Retiree Appreciation Day
SATURDAY, JUNE 8, 2019 | 8:00 AM TO 12:30 PM | GENERAL STILLWELL COMMUNITY CENTER | 4260 GIGLING ROAD, SEASIDE, CA 93955
Guest Speakers: Congressman Jimmy Panetta, U.S. House of Representatives and Mr. Thomas J. Fitzgerald, Director, VA Palo Alto.
All military retirees, dependents, and surviving family members are invited. Come out and join us! There will be information tables, raffles, burgers, dogs, snacks, coffee, and more. 
For additional information, please contact Presidio of Monterey Retirement Services Office (831) 242-4986 or usarmy.pomrso@mail.mil.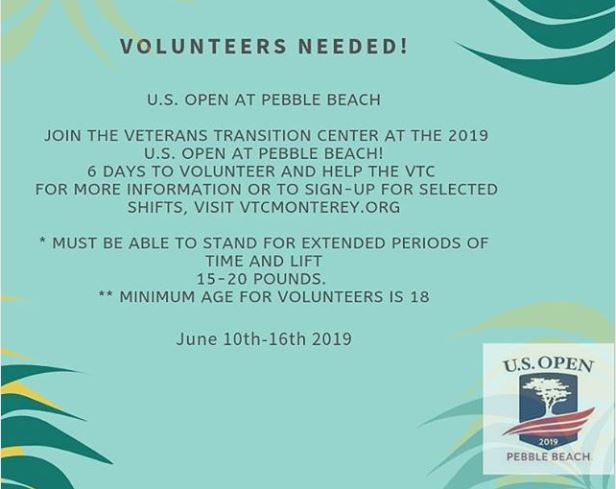 2019 Monterey Bay DART Symposium
Friday, June 21 | 8:00 AM - 5:00 PM
This one-day Symposium will further elevate local, regional, state and national awareness about the Monterey Bay region as a home for Drone, Automation & Robotics, Technology (DART) innovation. The Symposium will bring together industry, academic, and government thought and practice leaders to explore related topics.
The outline for the day includes a series of keynote speakers bringing leading edge insight into industry, regulatory and education directions, and the potential for them to thrive in our region. Following lunch, a series of panel discussion will explore topics in more detail including: Education, Airspace & Facilities, Investing, Regulatory & Management, and Application areas in Agriculture, Marine Science, Homeland Security, and more. This content and speakers will be updated as planning for the Symposium progresses.
Access the day's agenda, location information, and registration link from the button below.
Fort Ord Cleanup Community Outreach Events
For more information, map and directions for event location, visit the Fort Ord Cleanup website: www.FortOrdCleanup.com or call (831) 393-1284.