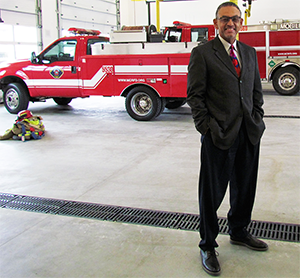 W elcome to the Fort Ord Reuse Authority ("FORA") Board of Directors.  We are very pleased that you have joined the reuse efforts on the former Fort Ord Military Installation. 
To assist you in becoming more familiar with FORA and in an effort to answer many of your questions; we have prepared these orientation materials to provide information about our origin, authority, structure, the FORA Board of Directors, the FORA staff, FORA committees and annual calendars of committee meetings.
Please feel free to browse our website for more information beyond what is listed here. If at any time you have questions or need further information, I, or any member of the staff, would be happy to assist you.  Do not hesitate to contact us at (831) 883-3672.
Thank you again for your participation and WELCOME ABOARD!

Michael A. Houlemard, Jr.
Executive Officer
Orientation Materials
FORA Staff Members:
Meetings Schedules:
History of Fort Ord:
UPDATED: JANUARY 2019