Announcements & Events
Happy Presidents Day!
The FORA office will be closed Monday, February 18.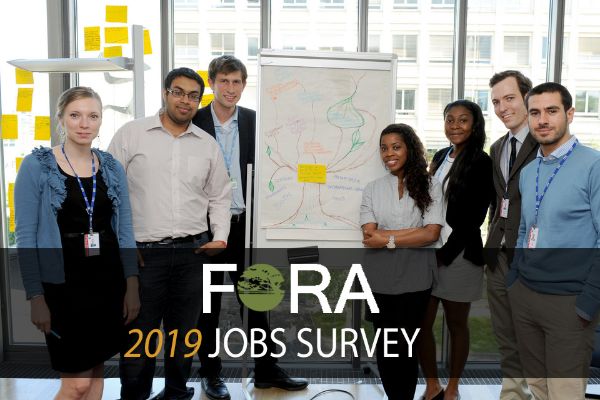 2019 Jobs Survey
Important reminder! The Fort Ord Reuse Authority (FORA) is performing this annual jobs survey on behalf of its member jurisdictions, monitoring regional economic recovery from the 1994 Fort Ord base closure. This survey data helps measure economic recovery progress in the Monterey Bay region.
If you haven't taken the survey yet, please make sure to click the button below. The survey should take 3-5 minutes and asks questions regarding the number of employees at your location. We appreciate your valuable time, thank you!
If you have any questions or concerns, please contact Justine Ramirez via email or phone: Justine@fora.org, (831) 883-3672

View 2018 jobs survey results.
Fort Ord Cleanup Community Outreach Events
SAT, MAY 4, 2019 | Impact Area Guided Walking Tour
SAT, JULY 13, 2019 | Impact Area Bus Tour
For more information, visit the Fort Ord Cleanup website: www.FortOrdCleanup.com

FORA 2018 Transition Plan
Fort Ord Reuse Authority (FORA) is a regional entity created by State law in 1994 following closure of the former Fort Ord military training base in 1992.  FORA is charged with responsibility to plan, finance, manage and oversee conversion of  the former military land for community reuse.  When established, FORA was envisioned to "sunset" in 20 years under assumptions that certain goals and mandated conditions for reuse were achieved.  Due to significant impacts beyond FORA's direct control, such as an extended national recession, it became clear the originally anticipated goals could not be achieved as scheduled and legislation extended the life of FORA to 2020, again assuming that the mandated and anticipated regional goals could be achieved.  The 2020 extension also required that FORA prepare a formal Transition Plan to assure that on-going legally mandated requirements would continue to be funded and addressed within the region.  That plan (2018 Transition Plan) was approved by the FORA board at the December 19, 2018, special meeting: FORA Resolution 18-11

Northeast-Southwest Arterial Connector Review Process
The Fort Ord Reuse Authority (FORA) seeks public input on this review process related to the provision of a roadway intended to be a Northeast-Southwest arterial connector component (formerly known as Eastside Parkway) of the Fort Ord transportation network.
EIR Preparation Schedule:
April 2019 – Distribute Public Review Draft EIR for 45-day review period
TBD – Public Review Draft EIR Public Meeting
TBD – Final project approval and EIR certification for Board consideration
Access the Notice of Preparation documents, materials, presentations, videotaped sessions, and other pertinent information related to this process from the button below.
Environmental Review Process