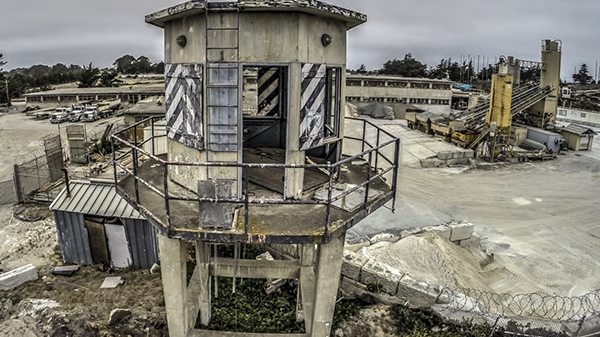 In FY 01/02, the FORA Board established policy regarding building removal obligations. Per Board direction, building removal is funded by land sales revenue and/or credited against land sale valuation. In 2006, FORA and Marina Community Partners (MCP) a team made up of Shea Homes, The City of Marina, and Cypress Knolls, entered into a Reimbursement Agreement governing $46M used to remove the WWII Wooden Barracks in Marina. Under the Reimbursement Agreement, FORA paid $22M in cash to remove the WWII Wood Buildings and has given $24M in credits towards future land purchases planned by MCP.
The agreement in 2006 took care of all but one building: the Marina Stockade. The City of Marina currently owns and leases the Stockade property. Early in 2016, FORA and Marina staff began Stockade removal discussions. FORA staff prepared an open solicitation for professional Industrial Hygienist services to sample, test, characterize hazardous materials and monitor removal at the Stockade. In February 2017, the FORA Boarded awarded an Industrial Hygienist professional services contract to Vista Environmental and they have completed the Stockade hazardous materials assessment.
FORA is currently working to scope the building removal and obtain an engineer's estimate for the removal of the Stockade and its ancillary buildings.
Support Documents: