mission statement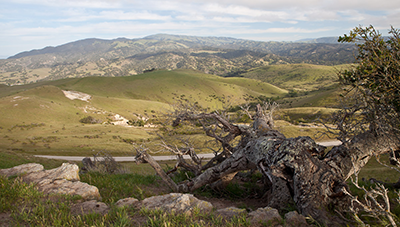 The Fort Ord Reuse Authority (FORA) is responsible for the oversight of Monterey Bay area economic recovery from the closure and reuse planning of the former Fort Ord military base. The former Fort Ord was/is located on the California coastline near the Monterey Peninsula consisting of 45 square miles/28,000 acres.

FORA implements this legislatively mandated mission by overseeing replacement land use; assuring compliance with adopted measures; removing physical barriers to reuse; financing and constructing major components of the required infrastructure and basewide demands; and protecting identified environmental reserves. FORA exercises its planning, financing, and monitoring responsibilities under state law authority to meet these objectives in the best interest of the Northern Monterey Bay Community.
executive officer's Message
FY 2016-2017 will be remembered for key advancement in the Fort Ord Reuse Authority (FORA) mission. This past year we saw building removal progress, munitions remediation, and economic recovery in veteran's services, water augmentation, and environmental conservation tied to trails programming and habitat restoration. The Central Coast community can be particularly proud of the Pure Water Project, Central Coast Veterans Cemetery opening, dedication of the Cal State Monterey Bay Joel and Dena Gambord Business and Information Technology Building, William F. Gourley Veterans Administration/Department of Defense Clinic construction, East Garrison/Dunes on Monterey Bay/Sea Haven affordable and market rate housing and Spring Hill Suites & Fast Casual Dining Complex along 2nd Avenue. Clearly, another memorable and successful year in the recovery from former Fort Ord closure.
Several key projects are moving toward approval from Del Rey Oaks to Seaside's Surplus II and Main Gate to the Marina Municipal Airport and UC Monterey Bay Education Science and Technology Center. Several projects will break ground this year.
In June 2017, state/federal regulators certified that field work completion for the $100M munitions removal work completed by FORA for the US Army. Regulatory agencies also acknowledged conclusion of related restoration of key habitat areas. FORA staff also finalized negotiations with the Army for an additional $8-10M for post fieldwork services through 2028.
In the midst of this important progress, the Regional Urban Design Guidelines were completed—setting a framework for Trails, Gateways, Town and Village Centers, and Regional Corridors. This past May 8, the American Planning Association honored FORA with a National Best Practices Award for the Guidelines.
The FY 2016-2017 accomplishments and the continuing FORA Board reuse commitment, attests to the collective dedicated leadership of our region. All should be proud of this past year's achievements, as we look toward a productive, collaborative, and exciting year ahead!

Michael A. Houlemard, Jr.
michael@fora.org