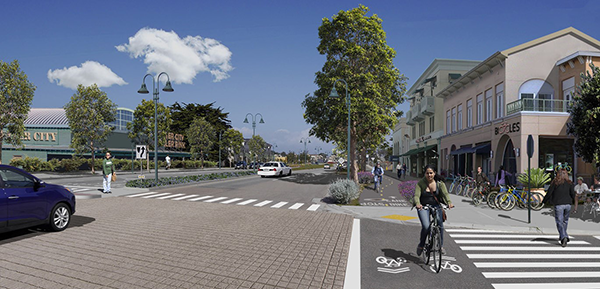 W
elcome to the FORA Economic Development Department. The Fort Ord Reuse Authority (FORA) is responsible for the redevelopment of the former Fort Ord Military Installation, a 45 square mile/28,000 acre facility, located on Monterey Bay near the Monterey Peninsula. FORA implements this legislatively mandated mission by overseeing replacement land use; assuring compliance with adopted measures; removing physical barriers to reuse; financing and constructing major components of the required infrastructure and base wide demands; and protecting identified environmental reserves. FORA exercises it's planning, financing, and monitoring responsibilities under state law authority to meet these objectives in the best interest of the Northern Monterey Bay Community.

We are here to help the FORA community realize the ideals of the 1997 Base Reuse Plan and welcome the opportunity to support active community engagement in the process. Contact Josh Metz, Economic Development Manager: josh@fora.org or 831-883-3672.
---
New Economic Development Website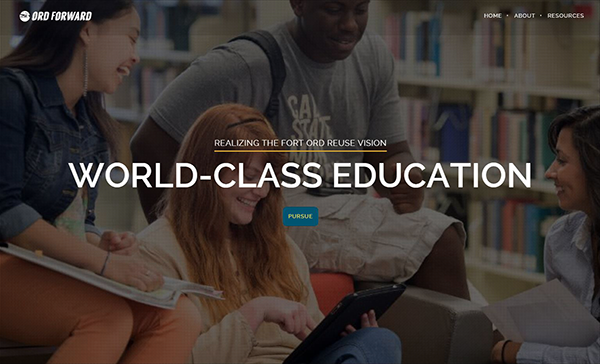 The Fort Ord Reuse Authority (FORA) has produced a new Monterey Bay regional economic development web resource - OrdForward.org.

This new information hub provides quick access to many of the exciting developments happening in the region to enhance the quality of life for residents, visitors and businesses alike. Quick links are provided to new housing developments, educational institutions, and open space/recreation amenities central to the civilian reuse of the former Fort Ord. It also hosts a searchable Fort Ord Business Directory for those looking for local businesses and services, as well as a searchable database of all presentations and reports put out by the FORA Economic Development Team.

Over time, OrdForward.org will be enhanced with new dyanmic content including listings of land development opportunity sites, Fort Ord reuse relevant maps and data, and links to other valuable economic development information.

We invite you to visit the site, send us any comments/feedback/suggestions, and join our newsletter to stay up to date with the most current information.
Explore OrdForward.org
---
2017 Jobs Survey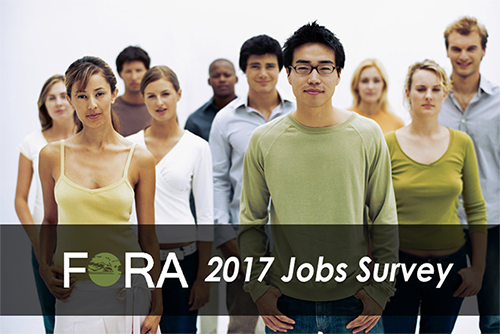 The Fort Ord Reuse Authority (FORA) is performing this annual jobs survey to measure economic recovery progress from the 1994 Fort Ord base closure. Annual reporting of jobs trends is a Base Reuse Plan requirement and survey data helps inform FORA Board policy aimed at supporting jobs growth.

We are seeking responses from all businesses located on the former Fort Ord within the jurisdictions of Seaside, Marina, Del Rey Oaks, Monterey or Monterey County.Survey results will be summarized and included in a publicly available report to the FORA Board.

The survey should take 5-7 minutes and asks questions regarding the number of employees at your location. If your business has multiple locations, please limit your responses relevant to the locations within the former Fort Ord area.

We invite you to participate and we appreciate your valuable time.
Click Here to Complete the Survey
---
Coworking Space Market Feasibility Study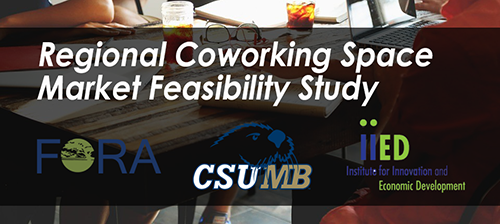 The Fort Ord Reuse Authority (FORA) and the Institute for Innovation and Economic Development (iiED) at California State University Monterey Bay (CSUMB) completed a regional coworking space market feasibility report to better understand local market readiness to support investment in coworking facilities.

Results of this study suggest an unmet demand for new coworking spaces in the study area. Neighboring communities with similar demographics have a proliferation of coworking spaces, while the study area has few. Among other indicators, new community development as part of the civilian reuse of the former Fort Ord continues to gain momentum. Seventy percent of survey respondents in this study indicated a desire to use coworking facilities. These trends indicate an existing current demand and growing future demand for coworking spaces. Early market actors could take advantage of the current market and service provision imbalance.
Download Full Report Here
Download PowerPoint Here
---
presentations/Reports
Find All Reports Here